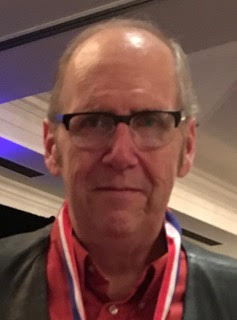 A writer and storyteller of Westerns (historical fiction). He and his wife, Nancy, live in the piney woods portion of east Texas in Tyler. He is a graduate of Nova Southeastern University with a doctorate in education, and melds his education with forty years of corporate training and human resource development expertise to write exciting, engaging, and adventure filled stories.
He began his career as a secondary education teacher and taught, among other subjects, history. A double major in this field in his undergrad studies left him with his unquenchable love and respect of historical characters, locations, and events. This passion is what now contributes to the richness and details of his writing, and through his well-defined characters breathes life into history.
William's historical research is solid and blends thoroughly with engaging dialogue, dynamic character development, vivid locale descriptions, and distinctive points of view for your reading enjoyment.
"My goal is to provide a story that captures your imagination, feeds your thrill of adventure, and is remembered. At the end of the day, my sole desire is to be regarded as a good 'storyteller.'"
"REPENTANCE"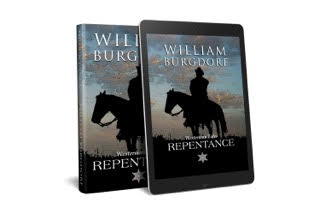 Chadbourne Westerman and Isaac Wisenheimer are deputized by Judge Isaac Parker to track down and bring to justice an outlaw familiar to them…Rafe Dolin. His trail of death and destruction takes Chad and Isaac from Texas to Dodge City, across Indian Territory, and finally to Hot Springs, Arkansas.
What they don't expect is to find a diabolical web of revenge and deceit woven intricately by the beautiful and deadly Evangeline Bellefontaine. Never has a trap been created with as much forethought and hatred.
Hot Springs heats up as the insidious plot of greed, retribution, and revenge spins into a tangled web trapping all involved. All the while, repentance slips farther and farther from the grasp of those needing it most.
Novels and Novellas
The New Mexican
Company A
The Arizonan (2018 award winner – Best Western – Texas Association of Authors)
Humps and Hooves
Red River Station
Repentance
All available in eBook and paperback formats from Amazon.com
Find William Online!
Website: www.waburgdorf.com
Email: Click here to email William
Social Media: Click on the buttons below to connect with William on your favorite social media sites.