Support, opportunity, and education for East Texas writers
No matter what kind of writing you do, if you are a writer in the East Texas area, we welcome you! We have a lot to offer our members: monthly meetings, workshops, and good old fashioned camaraderie. Have a look around on our site,  then come visit us at our next meeting. We can't wait to meet you!
Upcoming Meetings
We normally meet 3 times a month. The first Monday is our business meeting, the second Monday is our general meeting when we usually offer a speaker or program relating to writing, editing, publishing, etc. and the third Monday is our Nutz & Boltz meeting which is a more informal time for our members to interact and share helpful information with each other. CTimes and locations usually remain consistent.
Business Meeting

When: January 23, 2017@ 5:00 PM

Where: Panera Bread, S. Broadway, Tyler, TX 75703

Agenda: Monthly business meeting. All members in good standing are invited to attend.
General Meeting

When: Monday, January 9, 2017 @ 6:30 PM

Where:  Tyler Area Chamber of Commerce, Genecov Rm. on North Broadway, Tyler, TX 

Agenda: Holly Rand–The Marketing Engine: Being Better and Different and Never Stopping
Nutz & Boltz Meeting

When: January 16, 2017 @ 6:00 PM (Cancelled due to Martin Luther King day, Campus closed)

Where: TJC West Campus, 1530 SSW Loop 323, Tyler, TX

Agenda: TBA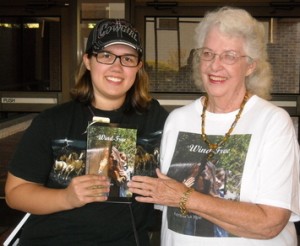 We are more than happy to answer any questions you may have about ETWG and how you can join us. Visitors are always welcome. After attending up to three meetings as a guest, we encourage you to join. Our mission is to provide support, opportunity and education for writers of all genres and levels of experience. Come see what we're all about!
Calendar of Events
Click on any event to see more information about it.