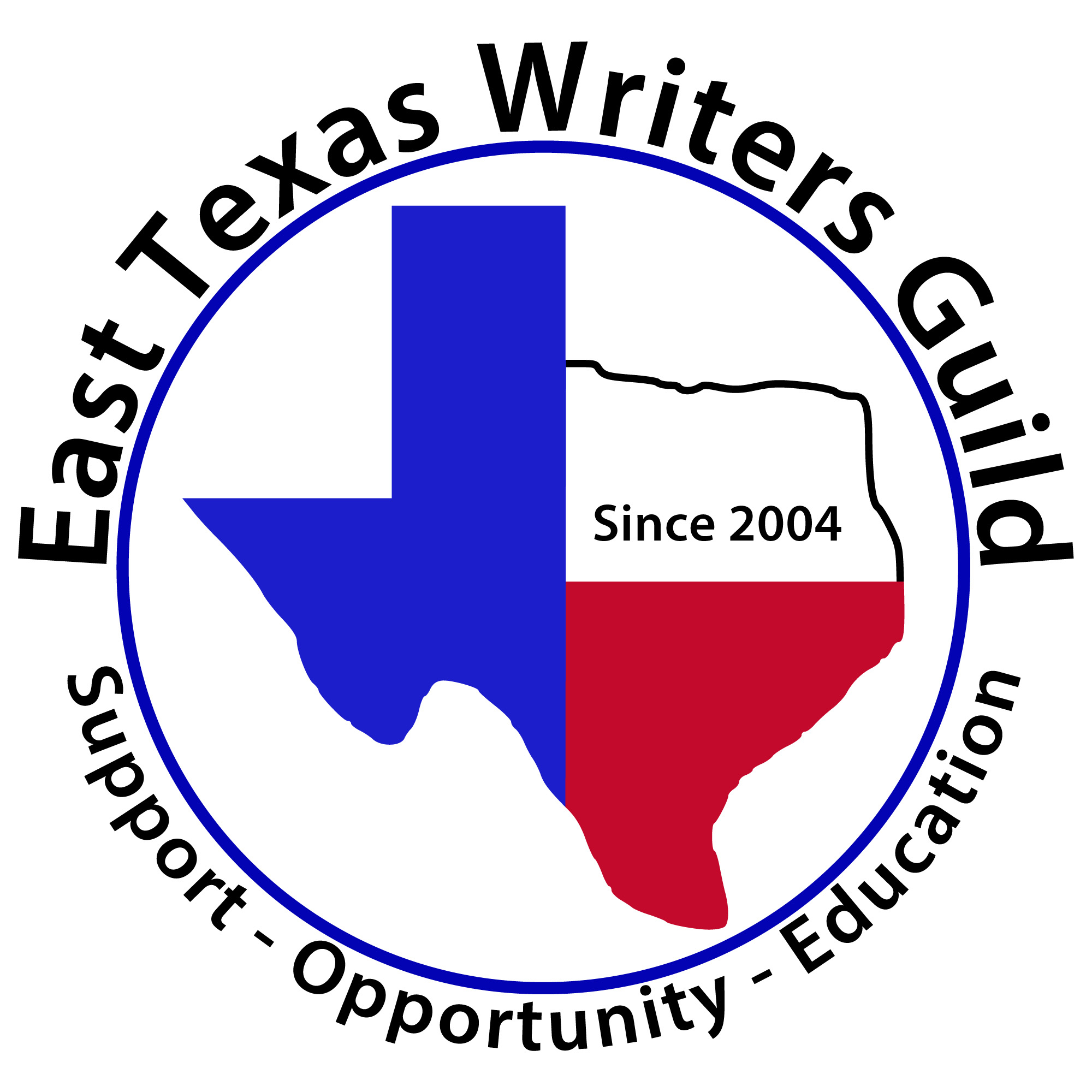 Welcome to East Texas Writers Guild
ETWG Mission
The mission of the East Texas Writers Guild is to offer support, education and opportunity for growth to all our members, who are involved in all aspects of writing, publishing, and book marketing, as well as to contribute to the writing community at large locally, nationally and internationally. Click here to learn more about the history of The East Texas Writers Guild.
Business Meeting
When: first Monday of every month @ 6:30 PM
Where:  ETWG online meeting room
Agenda: This is where we take care of guild business. All members in good standing are invited to attend.
General Meeting
When: second Monday of every month @ 6:30 PM
Where: Tyler Area Chamber of Commerce, Genecov RM., N. Broadway, Tyler, Texas
Agenda: Join us for a different guest speaker each month to help you increase your knowledge and improve your writing skills.
Nutz and Boltz
When: third Monday of every month @ 6:00 PM
Where: TJC West Campus, 1530 SSW Loop 323, Tyler, TX
Agenda: This is your opportunity to ask questions about anything writing related and network with fellow writers.
Sign up below to receive upcoming meeting reminders as well as weekly writing tips and prompts.