Thank you to everyone who made the 2015 workshop a huge success!
******************************
Our Workshop Sponsors
We would like to express our gratitude to our sponsors who help to make our workshop possible. Please be sure to visit them and let them know you appreciate their support of ETWG.
Exclusively Yours
A specialty advertising company in Tyler Texas, Exclusively Yours offers a complete line of promotional products and specializes in value driven marketing. They also offer rush service and an in-house artist to design your marketing materials. You can reach them at 903-597-7708.
Click here to visit Exclusively Yours online.
Bacon Family of Auto Dealers
The next time you are in the market for a car, be sure to visit your local Bacon auto dealer and let them know you heard about them  from the East Texas Writers Guild.
Click here for the Jacksonville TX dealership.
******************************
"The Next Chapter"
ETWG is very pleased to bring you another fantastic summer workshop this year with FOUR fabulous speakers!
Harry Hall – From Book Stores to Book Cases: How to Keep Your Work Flying off the Shelves
During his 25 year writing career, Harry Hall's work has included that of a syndicated columnist and freelancer for the Dallas Morning News.
A long-time public speaking teacher at the University of Dallas and SMU, Harry wrote Help!  Everyone is Staring at Me, which gives readers strategies for overcoming the fear of public speaking.  His most recent work, The Pedestriennes, America's Forgotten Superstars, was honored at the 2012 Mayborn Literary Nonfiction Conference.  It tells the story of the female endurance walkers whose on and off the track exploits thrilled the nation from 1876-1881.
Harry, an award-winning radio talk show host, has appeared in electronic and print media, including local and national television.  He's also been quoted in the Dallas Morning News and the Ft. Worth Star-Telegram.
He is a member of the DFW Writer's Workshop, World Champions' Edge, Toastmasters International, and the Dallas Press Club.  He is a charter inductee into the Mayborn Author's Guild and was named the Texas Dietetic Association's Media Personality of the Year.
Harry lives in North Texas with his wife Susie, their son Zane, and Zane's best friend, Rascal (Pooch) Hall.
From Book Stores To Book Cases: How to Keep Your Work Flying off the Shelves
90% of all books sell fewer than 50 copies. However, what many authors don't understand is that literary success or failure is usually less about book quality and more about marketing. If you remain unknown, your books aren't likely to sell. But what if you got your name in front of the public? What if you were seen on television or heard on radio? Or if a major publication made your book the subject of a feature in a major publication? How would that help advance your writing career?
In this session, Harry Hall covers the basics of creating name recognition and promoting your book, both of which translates to increased sales. You will come away with strategies to conduct better book signings, maximize your skills to expand your marketing avenues, and how to take advantage of media/PR opportunities..
Sarah Cortez – Using Poetic Techniques to Make Your Prose Sparkle
Sarah Cortez, a native Houstonian and Councilor of the Texas Institute of Letters, is the author of an acclaimed poetry collection, How to Undress a Cop, and winner of the PEN Texas literary award in poetry. She has edited Urban Speak: Poetry of the City and Windows into My World: Latino Youth Write Their Lives, winner of the 2008 Skipping Stones Honor Award. She has also edited Hit List: The Best of Latino Mystery, Indian Country Noir (Akashic Books), and You Don't Have a Clue: Latino Mystery Stories for Teens, which was short-listed for the 2012 International Latino Book Awards. In 2012, her spiritual memoir, in poetry and prose, entitled Walking Home: Growing Up Hispanic in Houston was published by Texas Review Press and was hailed by the Houston Chronicle as "a love letter to the city of Houston." A collection of poetry from the urban street cop's perspective, Cold Blue Steel, was published in 2013 by Texas Review Press and short-listed for the Writer's League of Texas Poetry Award. A volume she edited, Our Lost Border: Life Amid the Narco-Violence was also published in 2013 and has won both a Southwest Book Award and International Latino Book Award.
Ms. Cortez was recently named to the 2014-16 Texas Commission on the Arts Touring Roster.
Her writing has appeared in The Sun, Rattle: Poetry for the 21st Century, The Houston Chronicle, Dallas Morning News, The Texas Review, New Texas, Louisiana Literature, Blue Rock Review, Pennsylvania English, The Midwest Quarterly, and many other publications. Her work is widely anthologized both here and in Europe in collections by Penguin, the Great Books Foundation, and other international publishers.
Ms. Cortez was chosen by then-mayor of Houston, Bill White, to compose and deliver his inaugural poem in 2003. The United Nations tapped Ms. Cortez to compose and deliver a poem for the Eighth Permanent Forum on Indigenous Issues in 2009 in New York City. One of her poems was chosen for the national "Poetry in Motion" program, which places poems in city buses, and was featured on placards on METRO buses in August 2002. One of Cortez's honors was having a poem chosen out of over 6,000 submissions for an Honorable Mention in the 2011 annual poetry contest by Rattle, an internationally prestigious poetry journal.
A dedicated, long-time educator, Ms. Cortez has taught poetry, fiction, and memoir to students ranging from third graders to senior citizens. She taught creative writing for six years at the University of Houston-Central, in addition to teaching throughout the community through Writers in the Schools, The C.G. Jung Center, Inprint, The River Visual and Performing Arts Center, and COH Multi-Service Centers. She is an inspiring and energetic teacher in every genre—poetry, memoir, fiction, and essay.   She has served as a Writing Consultant for HISD, working with at-risk teens. She also serves the Harris County Department of Education as a specialist in writing the college essay.
As a poised and polished public speaker, whether teaching, reading poetry, on panels, or in larger venues, Mr. Cortez has chaired presentations at the state and national conventions of the Texas Library Association, the American Library Association, the National Council of Teachers of English, Associated Writing Programs Conference, the Texas Book Festival, and Tucson Book Festival and many others.
Ms. Cortez received her bachelor's degree from Rice University and continued her education to receive two advanced degrees, one from the University of Texas-Austin and one from the University of Houston-Central. Her Police Academy was completed at the University of Houston-Downtown. books.
Click here to find out more about Sarah and her work.
******************************
Ann Everett – Self Publishing: Start to Finish!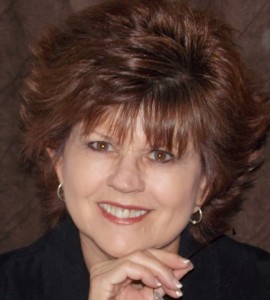 Native Texan, Pattie Ball, writes as under the pen name of Ann Everett. When speaking to writing groups, businesses, book clubs, and non-profit organizations, she incorporates her special brand of wit, making her programs on marketing, self-publishing, and the benefits of laughter, both informative and fun.
Ann lives on a small lake in Northeast Texas where she writes, bakes and fights her addiction to Diet Dr. Peppers. An award winning author, she's also a member of Northeast Texas Writers' Organization and a top twenty reviewer on thenextbigwriter.com
When Ann isn't writing, she spends her days listening in on people's conversations at the local Wal-Mart, beauty shop, Goodwill, and numerous other gathering spots. She draws from that research to pen her romantic suspense novels full of southern sass and Texas twang. For her contemporary romance stories, she blends her dramatic writing style with a kick of humor.
Five things you won't know about Ann by reading her bio.
She's been married to the same man since dirt.
She loves shopping at thrift stores.
A really sharp pencil makes her happy.
She hates talking on the telephone.
She's thankful wrinkles aren't painful.
Click here to find out more about Ann and her work.
******************************
Carmen Goldthwaite – Voice – author & character/Point of View
A seventh generation Texan, Carmen Goldthwaite found a yen for Texas history as a child in Alice, TX, while helping her mother dig flowerbeds, unearthing Texas Revolutionary War arms and shackles. Her mother, Kathryn Fitch Goldthwaite, was a storyteller rich with tales of long-ago family members from Goliad and other treks across Texas.
Telling the stories in print became Carmen's path with skills honed on newspapers from Texas to New York. In recent years she's brought together the love of Texas lore into books about Texas Women, her latest, Texas Ranch Women: Three Centuries of Mettle and Moxie (The History Press, Sept 30 2014). Her first one, Texas Dames: Sassy and Savvy Women Throughout Lone Star History (The History Press, 2012) published a collection of stories from her weekly Texas newspaper column, "Texas Dames."
Along the way she's written for western heritage magazines such as: American Cowboy, Wild West, True West; Persimmon Hill and Fort Worth Texas magazine.
Published in a couple of anthologies: The Way West, a story on "Sophia Porter" (published 2005 by Tor Forge) and Wild Women of the Old West, "The Yellow Rose of Texas," Fulcrum Publishing 2003.
A couple of her family stories found voice in essays for Chicken Soup of the Soul: The Magic of Mothers and Daughters (2012) and Chicken Soup of the Soul: Miracles (2014).
Her sailing interests fired up on the Gulf Coast at the helm of her 36-foot Cal and then as part of a sailor's welcoming of the historic sailing ship Elissa. Subsequent work parties followed in the restoration of the old ship at her Galveston berth. Carmen's articles on sailing have appeared in Latitudes and Attitudes, a personal favorite sailing magazine.
A Fort Worth native and resident, Carmen teaches creative writing, narrative nonfiction, memoir and essay and short fiction at Southern Methodist University (SMU) where she also has been appointed to the Advisory Board of the DeGolyer Library's Archives of Women of the Southwest. She is a member and Spur Award judge for Western Writers of America, a member of Westerners Intl., Texas State Historical Assn., the Society of Professional Journalists, Investigative Reporters and Editors and former director of the Friends of the Fort Worth Public Library and the Dallas-Fort Worth Writer's Workshop.