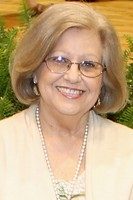 a.k.a. Nancy E Brown Having been in the business world for over forty years, N. E. Brown retired and began pursuing a new career in writing. Wanting to bring the ideas of a younger generation, Ms. Brown collaborated with her daughter, S. L. Jenkins, to bring about a mystery that was both historical and suspenseful.
Ms. Jenkins brings her love of mysteries and intrigue to the forefront by introducing a questionable character, that in today's world would be known as a stalker and a murderer. Their combined efforts brings an exciting and historical venue to life.
Nancy's current publications include the Galveston Indignities series.which can be purchased on Kindle or Amazon.com
Click here for a review of Galveston 1900, Indignities: The Arrival
Find Nancy Online!
Website: www.nebrown.com
Email: Click here to email Nancy
Social Media: Click on the buttons below to connect with Nancy on your favorite social media sites.