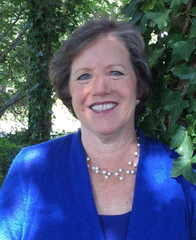 Sharon Thayer is a full-time author, speaker, publisher, and grandmother. In her award-winning books, cherished around the world, Sharon emphasizes positive values, developing a strong relationship with nature, and creating memorable traditions that build vital family bonds.
Sharon has a wonderful story of how being clear on her goals from her first publication, a Letter from Santa, and two decades of hard work and small steps led to a successful full-time writing career.
We hope everyone will come and bring bookish friends for the March 14 meeting.