MINUTES FOR FEBRUARY 21, 2022
Lisa Holcomb opened the meeting at 6:39 p. m.
February Birthdays were acknowledged, adding Renee Goodwin and Chea Roberson to the list.
Author announcements: Lisa Holcomb stated she had short stories published in a recent anthology.
Mike Wigington was presented with a plaque for his service as president of the Guild from 2018 through 2021.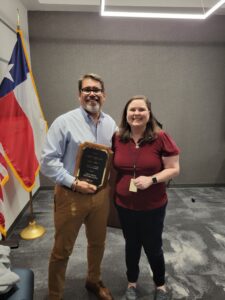 Committee Reports:
Conference Committee: No plans confirmed to date. Wait to see how Covid affects population this year.
Newsletter: No report, but Lydia asked for submissions.
Public Relations: No report.
Upcoming Events:
Sharon Thayer is our speaker for March.
On Feb. 28, the Nutz and Boltz meeting will feature Tom Umpstadtt, guest of Woody Edmiston. Come with questions about podcasting.
Renee Goodwin and friend are doing visual podcasts. Check youtu.be/x4FHJLyNZZ8

The business meeting was adjourned at 6:55 p.m.
We entered into the Storytime phase of our meeting with original selections read by Aaron Plan, Hailey Turner, Lydia Holley, Woody Edmiston, Mike Wigington, Chea Roberson, and Ilenya Marrin.
Final adjournment: 7:36 p.m.