For this month's Nutz & Boltz meeting, we will have speaker and podcast expert Thomas Umstattd, Jr. on hand to answer any questions we have about podcasts, writing, and websites.
About Thomas: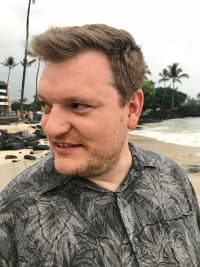 In 2009 he started AuthorTechTips.com, a website to help authors use the web to promote their books. The site was twice featured in Writers Digest as one of the 101 most helpful websites for authors. AuthorTechTips.com changed its name to AuthorMedia.com in 2011. Umstattd Media was incorporated as a Castle Media Group, LLC in 2012.
In 2014, Thomas's blog post Why Courtship is Fundamentally Flawed went viral and reached over a million people in just a few weeks. It led to a successful Kickstarter campaign and in 2015 the book Courtship in Crisis.
In 2014 Thomas took on the role of Marketing Director for Enclave Publishing where he doubled sales over the following 18 months. In 2016, Thomas was hired by Fahrenheit Marketing as Marketing Director.
As a podcaster, he hosts the Novel Marketing Podcast, and the Christian Publishing Show. He also hosted The Creative Funding Show, and Liberty Buzzard podcasts which have concluded. He is also a popular podcast guest.
Thomas still serves as the CEO of Castle Media Group LLC, the parent company of Author Media.
He lives in Austin, TX with his beautiful wife and children.
As an award-winning speaker, Thomas teaches audiences all over the world. His friendly speaking style blends multimedia and audience participation. He offers audiences a unique perspective to help them use the web in a whole new way.