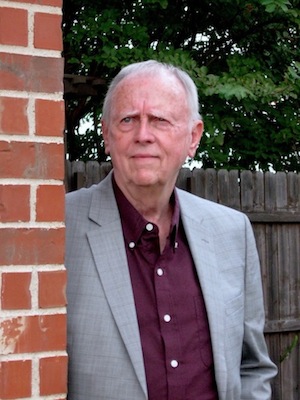 He knew he wanted to be a writer the day he read his first book. Writing for him was never as much of a vocation as an obsession. Over the years, Pirtle has served as a newspaper reporter for the Fort Worth Star-Telegram, travel editor for Southern Living Magazine, and editorial director for a custom publisher in Dallas. He has found the time to write more than seventy-five books and is currently writing noir historical thrillers set against the backdrop of World War II and historical fiction novels built around the oil-driven Boom Towns of the 1930s.
Pirtle has written more than seventy-five books, hundreds of magazine articles, and the teleplays for three made-for-television movies, including the CBS mini-series, Gambler V, Playing for Keeps. His Ambrose Lincoln series features Secrets of the Dead, Conspiracy of Lies, Night Side of Dark and Place of Skulls. Back Side of a Blue Moon is the first novel in the Boom Town Saga series. In 2018, the novel won the Beverly Hills Book Award and the Best of Texas Book Award for Historical Fiction. His psychological thrillers are Last Deadly Lie and Friday Nights Don't Last Forever. A Lovely Night to Die is his first thriller, a novella, featuring a rogue CIA assassin who is given the assignments no one else dares to tackle. Pirtle has written a Memoir of Sorts, The Man Who Talks to Strangers, and his newest release is Confessions from the Road, a collection of short stories he heard from those he encountered during his travels.
He is the award-winning author of XIT: The Life and Times of the American Cowboy, The Unending Season, Where the Stars are Always Shining, Spirit of America, and Echoes from Forgotten Streets. His memoir of sorts, The Man Who Talks to Strangers, is an epistle that showcases the odd array of celebrities and characters he has known during his long career traveling the back roads of America – from Appalachia to death row, from paranormal ghost haunts to the stage of the Grand Ole Opry.
Pirtle lives in Texas with his wife, Linda, who is the acclaimed author of "The Games We Play Series." Her first two cozy mysteries as The Mah Jongg Murders and Deadly Dominoes. They serve as book coaches, teach writing classes, and work with authors to professionally package their books.
"Confessions from the Road"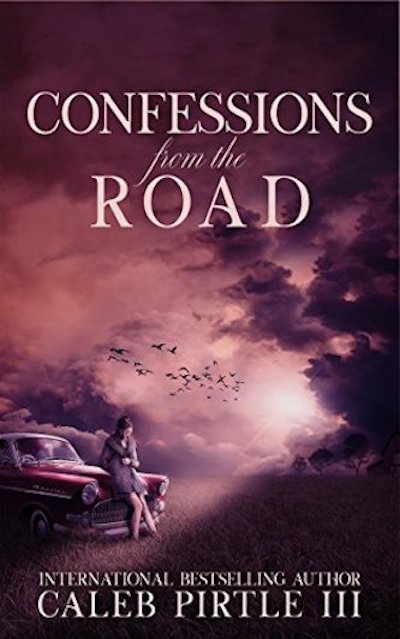 I grew up in a world occupied by storytellers. Their stories were better than books. Their stories became books. After all, life is just one story piled on top of another with page numbers.
In those days, storytellers did not know they were telling stories. They were simply carrying on a conversation. I never outgrew their stories. Nor did I ever stop listening to conversations that hopscotched their way along the side of a wayward road.
The voices stay with me. So do the stories they told me.
The voices may come from down the road apiece, at the counter of a diner, on the bar stool in a beer joint, sitting in the front yard of a mountain cabin, along a stretch of spun-sugar sand, back in the darkness of a pine thicket, amidst the downtown traffic jam of a city at sundown, or from the faint memories of a distant past.
Everyone who crosses my path has a story to tell. It may be personal. It may be something that happened last week or the year before. It may have been handed down for more than a single generation. It may even be true, but who knows anymore?
For decades I've collected the stories I hear and can't forget those whose names are often long forgotten. But at one time in my life, they came my way, and I wrote down their confessions from the road.
List of Books
Fiction
Back Side of a Blue Moon
Secrets of the Dead
Conspiracy of Lies
Night Side of Dark
Place of Skulls
Lovely Night to Die
Friday Nights Don't Last Forever
Last Deadly Lie
The Man Who Talks to Strangers
Confessions from the Road
Jokers Are Wild
Dead Man's Hand
Nonfiction
Gamble in the Devil's Chalk
XIT: The American Cowboy
No Experience Required: Jackie Sherrill and Texas A&M's 12th Man Kickoff Team
Engineering the World
The A Game: Great Moments in the History of Alabama Football
Find Caleb Online!
Website: www.calebandlindapirtle.com
Email: Click here to email Caleb
Social Media: Click on the buttons below to connect with Caleb on your favorite social media sites.