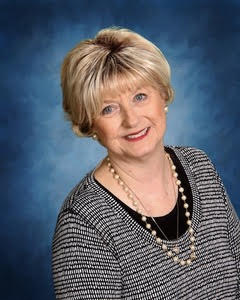 It is only natural that I would one day wind up in the literary field. I taught the art of writing and understanding literature for years as an English teacher at St. John High School, Lancaster High School, and Ennis High School as well as Business Communications at Navarro College.
When I retired, I turned my attention to working with my husband to create and build Venture Galleries, a website connecting authors and readers. Our current website, CalebandLindaPirtle.com is also a literary Website devoted to connecting readers with today's growing population of authors throughout the world. I have served as editor for some great books presently in the marketplace, and three years ago I entered the field as an author myself.
It was a perfect transition. I have long read and reviewed mysteries, and I found myself infatuated with the kinds of cozy hometown mysteries produced by Agatha Christie. I am fascinated with dastardly murder mysteries solved by the lady next door who relies on intuition, instinct, and deductive reasoning.
I decided to write a cozy mystery series – The Games We Play — which focuses on how people bent on evil can ruin an innocent, fun game. There of three books in my series: The Mah Jongg Murders, Deadly Dominoes, and Tarot Terrors. Book Four, Scrabbled Secrets, is in progress.
"Tarot Terrors"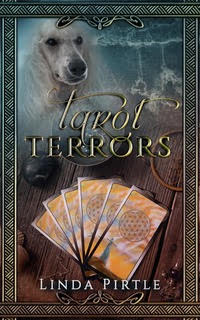 In a crowded Santa Fe Plaza, Lillian meets an elderly Navajo chieftain whose booth displays the most brilliant silver/turquoise jewelry she has ever seen. She suddenly hears a commotion and turns to see tourists running frantically. What's wrong? When she looks back to the chieftain, he has vanished, but lying on the table is a small box addressed to "Miss Curiosity." How did he know the nickname her husband gave her?
Her old college friend Simon Townsend, a government agent, has surreptitiously slipped an object to her husband, and now Bill lies dead on the sidewalk. It's the beginning of one tragic moment after another. Warnings. Threats. Kidnapping. And death.
Lillian does not believe in coincidences or predictions. But with the help of her standard poodle, Eli, and her son, Grant, an FBI agent, Lillian begins her own quest and faces the biggest challenge of her life: Bringing to justice those responsible for the death of her beloved Bill.
Award-winning Cozy Mystery author, Linda Pirtle introduces three new characters in Tarot Terrors: Madame Sophia, who reads tarot cards and predicts Lillian will find Bill's killer in Pagosa Springs, Colorado; Sammie Nightingale, a young red-haired Navajo woman who has just completed a vision quest; and Sammie's Uncle Jack Darling O'Toole, who runs the Pagosa Springs Trading Post. Who's guilty? Who's innocent? And what secrets do they have to hide?
List of Books
Name of Series: The Games We Play
The Mah Jongg Murders
Deadly Dominoes
Tarot Terrors
(In the process of writing) Scrabbled Secrets
Find Linda Online!
Website: www.calebandlindapirtle.com
Email: Click here to email Linda
Social Media: Click on the buttons below to connect with Linda on your favorite social media sites.