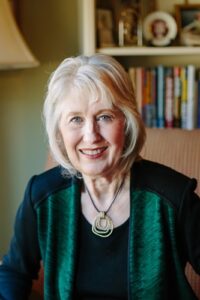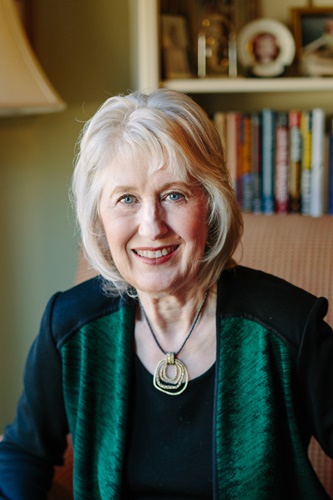 Patricia Taylor Wells published her first book in 2016: "Camp Tyler, A First of its Kind" for the benefit of Camp Tyler, the oldest outdoor education school in the country, which she attended as a child. Most of Ms. Wells' writing has been directed at serving organizations and causes important to her.
She published her first novel, "The Eyes of the Doe," in 2017 (Bedazzled Ink Publishing). The book was awarded First Place for Family Life Fiction in 2018 in the Best of Texas Books Awards sponsored by the Texas Authors Association. In March 2018, Bedazzled Ink Publishing released her memoir "Mademoiselle Renoir à Paris." Her short story "Final Curtain" received the First Place award for Realistic Fiction in a contest sponsored by Texas Authors Association. The story was published in "Short Stories by Texas Authors" (Volume 4) in the fall of 2018. Once again, she received The First Place Award in 2019 for her short story "Among the Thorns." It was published in "Short Stories by Texas Authors" (Volume 5) as well as "Short Stories by Indie Authors" (Volume 1).
Ms. Wells enjoys writing poetry. She published her collection of poems titled "LodeStar" in April 2019. In the meantime, she is working on another poetry collection and several short stories.
Ms. Wells, who holds a BA in English and French, facilitated writing critique groups for the Atlanta Writers Club and Knoxville Writers Group. She draws inspiration from the full range of experience she gathered from her travels and living in a variety of places. She currently lives in Tyler, Texas, with her husband Bob and their dog Kaspar.
Most Recent Published Work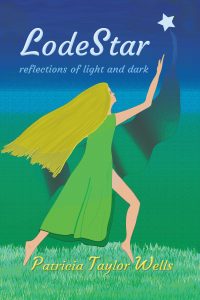 LodeStar is a collection of poems that seeks to juxtapose the light and dark moments of life. Patricia Taylor Wells explores the longing of a broken heart as well as the magical power of infatuation. She addresses the complexities of faith, hope, and loss alongside the simplicity of creation. Like a light guiding us out of darkness, there is no better lodestar than a poem.
Other Published Works:
"Camp Tyler, A First of its Kind" © 2016
"The Eyes of the Doe" © 2017
"Mademoiselle Renoir à Paris" © 2018
Find Patricia Online!
Website: www.patricia-taylor-wells.com
Email: Click here to email Patricia
Social Media: Click on the buttons below to connect with Patricia on your favorite social media sites.